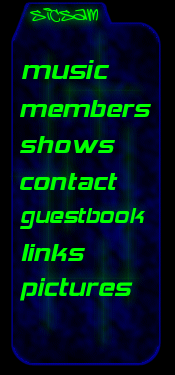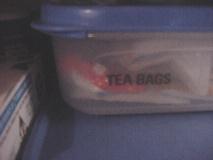 Matt James was born on December 14, 1984. Some may say December 14 could be the most important day in history, as a legacy was born. He grew up in Pittsfield for all of his 17 years of life. Currently he attends school at Pittsfield High School graduating with the class of 2003, one year younger than the rest of his bandmates. To Sicsam, a bass sound wasn't important for about a year. Then on a day that changed the world, Matt came and jammed with the band for the first time. Magic happened, the planets aligned, and Sicsam became the best kept secret in rock and roll. Matt joined up with the trio in late February of 2002, making it a quartet. At first the band didn't know how Matt would work out, but knew that they would never have the same sound without a bass. We liked to think of it as "Sicsam accompanied by the bass player Matt James", but slowly he's gaining acceptance into the band as he plays more shows with us and records with us.
Matt lives a very busy life and interesting life. One of the two members of Sicsam having a job, he will become the one to supply funds along with Kenton, although he'll never make as much cash as Kenton. Currently employed at County Market, a grocery store here in Pittsfield, Matt works hard to make a living and pay off his beautiful maroon pickup truck. When he's not stocking shelves or playing his bass, he's with his girlfriend, Leah. Leah is a citizen of New Canton, Illinois where Matt visits quite often to be with his girl. The two are very passionate over each other. Matt's home life can be pretty interesting, having only one sibling; a younger brother. Marc is his brother's name, and his parents obviously like kids with names that start with M. Marc is also into music but unlike Matt plays drums. Marc is a very talented drummer for his age and should be able to school Kenton in a couple years. But the focus here is Matt. He has quite a few hobbies. He enjoys causing mischeif with his friends like smashing pumpkins and TPing, he also enjoys playing video games yet also loves the outdoors. [IN THIS AREA WAS INFORMATION ABOUT MATT THAT HAS BEEN CENSORED BY REQUEST OF MATT JAMES]
--Added 1/03-- In the Summer of 2002, tension began to rise between members of Sicsam. Bradley had a vision for a new sound using a keyboardist. Matt was unhappy with the way it sounded and made that clear to Bradley. One day sparks flew and a terrible fight ensued. Matt screamed at Berg, Berg screamed at Ed and Matt, Ed screamed at Matt and Berg, Kenton watched. This fight happened on the day of our church camp show, and somehow that turned out to be one of our best shows. But Matt didn't stick around much longer after that incident. We played at a talent show in Pleasant Hill with a song we wrote in one day. Nobody was happy that day and no one wanted to really play that show, but it was a favor for someone. After playing what might have been the worst song ever written in front of a lot of people things were just never the same. Matt James, who was drowning in a sea of embarrassment, decided to quit the band a few days later. He couldn't wait until after our last show, but that was his decision. He was more than happy to offer everyone teabags after the departure. After everyone but Matt ran off to college he joined a band with his brother and Johnathan S. They've played shows at the highschool for girl's basketball games and have done other stuff. A situation where someone asked us to re-record the old Sicsam favorite Pixie Dust came in late November. Matt agreed to play for that and Sicsam had a small reunion over Christmas break. But the recording never happened and it ended there. Perhaps things may change in the summer. Now that the band has been apart completely since September it's funny to look back on all this unneccesary drama. This is the reason I revised this biography and put it back up. ---
Matt James, to say the least, is a very interesting person. The musical prodigy that keeps America begging for more. His musical talent mixed with his personality of a god makes him the greatest person alive from the beginning of time until the end of it. Just remember one thing:
Matt = bass.